The new BMW ESA (Electronic Suspension Adjustment) Sachs shock offers immediate suspension adjustments without tools, even while riding. It is operated using a thumb button on the left handlebar. The units are manufactured by Sachs and are made as a non rebuildable shock. However our rebuild changes that and makes them fully serviceable by ourselves. We service these to such a high quality that they come with a year warranty.
At Firefox racing we are able to service these units using genuine parts and offer a full warranty on our work.
Full service with genuine parts Sachs shock £249.00
Return Post UK £10.50
The cost of our rebuild is extremely reasonable especially if you have taken the time to price up a replacement unit from BMW which you may of been a little shocked at!
For more information please contact us on 01535 606200 or send an email to info@firefoxracing.co.uk
Send us your shock absorber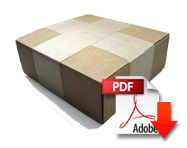 For our best possible service and quick turnaround, please print off this servicing form, fill in your details and send it with your shock absorber to:
Firefox Racing, Waddington Street, Keighley BD21 5LP.