Motorcycle Engine Servicing
As well as general workshop servicing we also undertake specific engine work. If your bike has developed an unknown noise or fault we can undergo a full diagnostic assessment, source OEM or performance parts.
We also undertake engine tuning and are a supplier of many performance parts. Please see our online shop.
Services include:
Motorcycle Cylinder/Barrel Repairs and Re-Bores
Steel Liners
Nikasil or Plated Cylinders
Crankshafts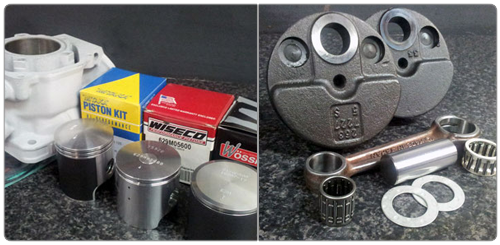 Motorcycle Cylinder Barrel Repairs and Re-Bores
We offer a few services depending on what type of barrel you have:
Steel Liners and Re-bores
it may just need re-boring for the next oversize piston. This can be done easily and we can supply a range of pistons and gasket sets usually from stock including Mitaka, Wossner and Wiseco. We can also fit a new steel liner to your original cylinder if yours is damaged or beyond re-boring. Fitting a steel liner can also be done as a cheaper alternative to re-plating a Nikasil cylinder.
Prices For Steel Liner Fitting & Re-Bore
Rebore only: £42
65cc (KX Only): £125.00
85cc:  £130.00
125cc: £134.00
250: £138.00
Prices For Steel Liner Fitting With Mitaka Piston & Top End Gasket
65cc (KX Only): £179.00
85cc: £189.00
125cc: £207.00
250cc: £226.00
Other piston/gasket prices – please call us or click here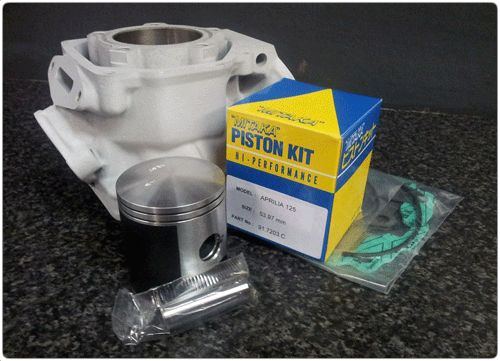 Nikasil or Plated Cylinders
We are able to re-plate your original cylinder back to maufacturer specification and supply a range of pistons and gasket sets usually from stock. Most damage is repairable. Gauges detonation to the top of the barrel and scores can be welded up and re-plated – this is a considerable saving on a new barrel
Straight replate: £130.00
Repair and replate: £164.00
Detonation repair: £192.99
 Replates with a piston and top end gasket kit supplied are the same as the prices detailed above for fitting a new liner and supplying piston and top end gasket kit
If you require a price for servicing and you need different parts or only need either the piston or gasket kit please contact us on 01535 606200 for a quote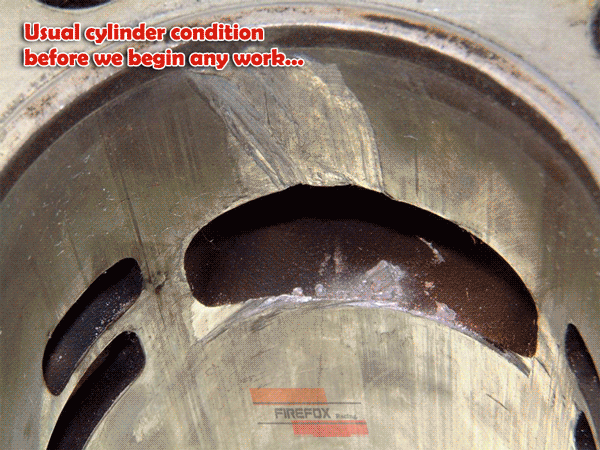 Most crankshafts are rebuildable so having yours serviced and repaired can be a huge saving on buying a new one. Please contact us and see how much we can rebuild yours for. Prices start from as little as £85.
We also supply original replacement and race cranks, please see our online shop for prices.
Send us your engine parts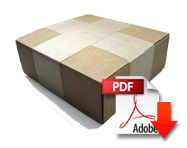 For our best possible service and quick turnaround, please print off this servicing form, fill it in and send it back with your engine parts to:
Firefox Racing, Waddington Street, Keighley, BD21 5LP
Looking to buy motorcycle engine parts online?
We stock a large range of motorcycle engine parts in our workshop which can be ordered online and shipped direct to you.