Front Fork Servicing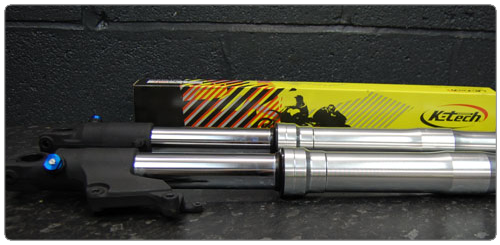 Whether your forks needs a service or you'd like the front end setting up to your own weight and specification, Firefox Racing have a wealth of experience in suspension servicing and setup for "road", "off road" and "race bikes".
Services include:
Suspension Setup
General Servicing
Ohlins Replica For Your Forks
Aftermarket Forks
Bike lowering done correctly!
Suspension Setup
We offer 'while-u-wait' suspension setup for your bike: £35.00
General Servicing
We service all brands of forks inc KYB, Shawa, Ohlins, K-tech, WP, and  Marzocchi in general forks require servicing every 12,000 miles for road use and every 20 hours for off-road use.
You can either have your forks picked up by us, you can send them to us, or you can of course drop them off if you're local. When your forks arrive they will be stripped and inspected – if there is any additional work we will contact you with a price.
Our front fork service includes:
Full strip down of fork components.
Examine parts for damage or wear.
Inspect and polish stanchions (chrome tubes)
Strip piston and shims, clean and rebuild.
Replace oil seals using genuine seals NOK.
Inspect dust seal and replace if required.
Rebuild forks using Motul oil.
Turn around time for a general service is around ten days although during busy times it can be more.
General Front Fork Servicing Prices
Rebuild and service forks: £118.99
Re-spring for custom weight and usage requirements: £85.00
Fork re-valving: £90.00
Re-valve with aftermarket piston kit from £229
Return post: £10.50
Aftermarket Forks


We also supply replacement aftermarket forks from the following manufacturers:
Bike lowering done correctly!
Want a different bike but scared you won't be able to reach the floor? Do you worry if you will be able to get your feet down on uneven roads? We offer a full bike lowering service for most bikes Call us for more information on 01535 606200.
Looking to buy motorcycle suspension parts?
We stock a large range of motorcycle suspension parts in our workshop which can be bought online and shipped direct to you.
Send us your front forks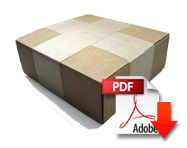 For our best possible service and quick turnaround, please print off this servicing form, fill it in and send it back with your front forks to:
Firefox Racing, Waddington Street, Keighley, BD21 5LP
Ohlins Replica For Your Forks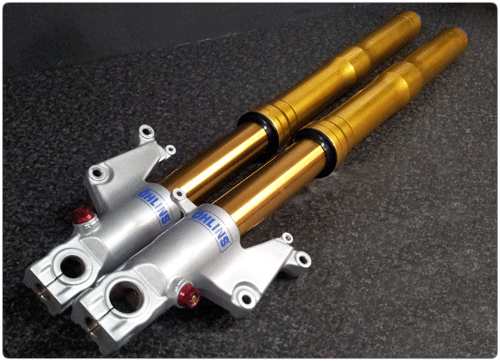 We take your standard forks, strip them down and apply all the processes listed below:
Titanium nitride coat stanchions gold.
Upper tubes anodised gold.
Top adjusters, drilled pepper pot effect.
Bottom casting powder coated silver.
Re-built with new seals and oil.
Ohlins sticker on fork bottom casting
Price for this service is £599
Of course if you would like your forks different colours this is also possible. Please contact us for a price on 01535 606200. This whole process usually takes around 3 weeks.