Motorcycle Shock Absorber Repair and Rebuild Service
Whether your shock absorber needs a service or you'd like the rear suspension setting up to your own weight and specification, Firefox Racing have an extensive amount of experience in suspension servicing and setup for road, off road and race bikes.
Suspension Setup
General Servicing
Bike Lowering
Aftermarket Shock Absorbers
General Servicing
We service all kinds of shock absorbers that you may think are not serviceable including KYB, Shawa, Nitron, Ohlins, Beta, K-tech, Hagon, Wilbers, Technoflex, WP, Maxton, BMW ESA, YSS and Bitubo. This can be a significant saving on a new replacement unit.
You can either have it picked up by our courier service, send it to us yourself or you can drop it in if you're local! When your shock absorber arrives it will be stripped and inspected – if there is any additional work we will contact you with a price. The following is included in our Shock Rebuild:
Full strip down of shock absorber components.
Examine parts for damage or wear.
Inspect and polish piston rod.
Strip piston and shims, clean and rebuild.
Replace oil seal and guide bush.
Inspect dust seal and replace if required.
Rebuild shock absorber using Motul oil.
Re-gas with nitrogen and left on test for 24 hours.
Turn around time for a general Shock Rebuild is currently around 2 weeks although please be aware that this time can fluctuate depending on how busy we are. Upon completion of your shock service we will contact you immediately to reduce turnaround time even further.
Ride in service
In many circumstances special lifting equipment is required to take care of the removal and fitting of the suspension. This is where our 'ride in ride out' service comes into place, we handle the removing and fitting of your service before then checking that your suspension is set up correctly and ensuring that the ride heights and sag measurements are tailored towards your requirements.
 General Shock Absorber Servicing Prices
Shock Absorber Rebuild and Service: £130
Shock Absorber Rebuild and Service needing gas valve: £150
Shock Absorber Rebuild and Service BMW ESA WP & Showa £199.00
Shock Absorber Rebuild and Service BMW ESA Sachs £249.00
Re-spring for custom weight and usage requirements: £85.00
Shock re-valving: £45.00
Return post: £12.50
Send us your shock absorber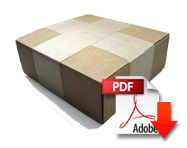 For our best possible service and quick turnaround, please print off this servicing form, fill in your details and send it with your shock absorber to:
Firefox Racing, Waddington Street, Keighley BD21 5LP.
Suspension Setup
We offer 'while-you-wait' suspension setup for your bike: £35.00
Bike Lowering
Is your new bike too tall or want a trial bike but can't reach the floor?
We offer a full bike lowering service for most bikes. Call us for more information on 01535 606200.
Aftermarket shock absorbers
We also supply replacement aftermarket shock absorbers from the following manufacturers: