YSS 4G Shock Absorbers
High performance shock absorber manufacturer YSS have launched their new product 4 models called 4G including G-Racing , G-Sport, G-Series and DTG.
These shocks are for popular Motorcycle/Scooter models in ASEAN Coutries. The bikes consist of the following:
1.Honda/PCX 150i,
2.Yamaha/N-Max 155,
3.Honda/Wave 110i/125i
4.Honda/ Dream Super Cub
G-Racing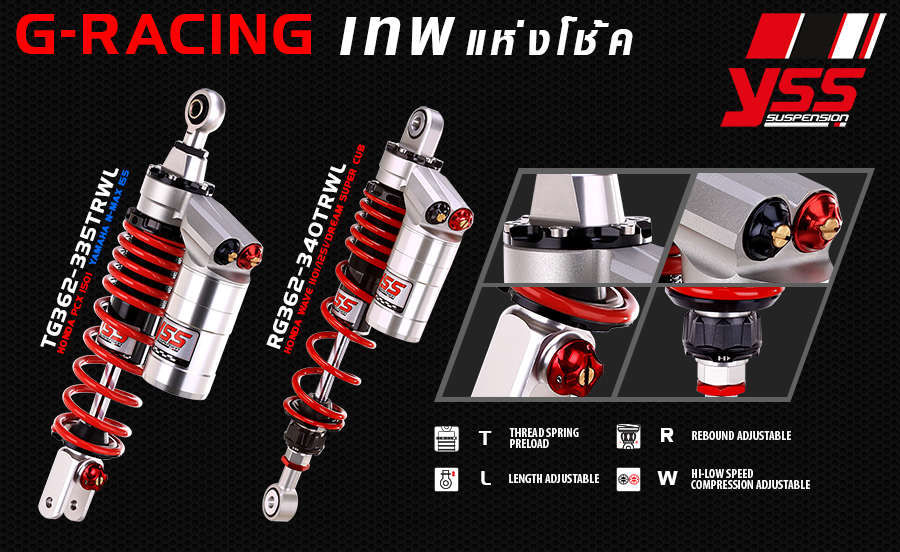 The new Shock Absorbers are of the highest technology available at YSS. Full of options as well as the highest quality in racing technology this provides confidence for every riding style. This Shock Absorber is produced by lathe forming from the aluminium billets. The shock is designed in this way to adjust the degree of sub tanks so they stay in the desired location. There is full adjustment option that helps to control every detail.
G-Sport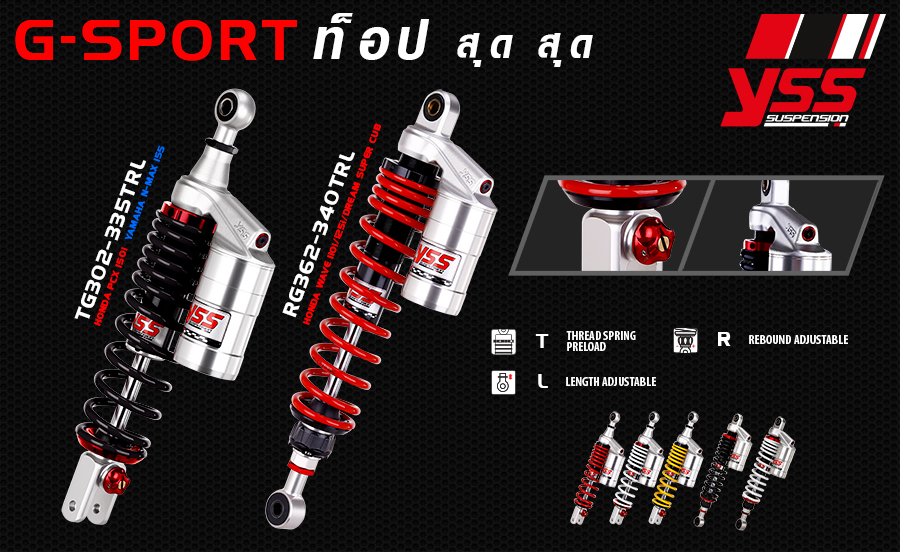 This Shock Absorber was developed for those who want Superior Performance with Sport Style. It is produced by Aluminium Forging to make a strong yet modern design. As well as this there is options for Spring Preload Adjustment and Rebound Control and/or Length Adjustable.
G-Series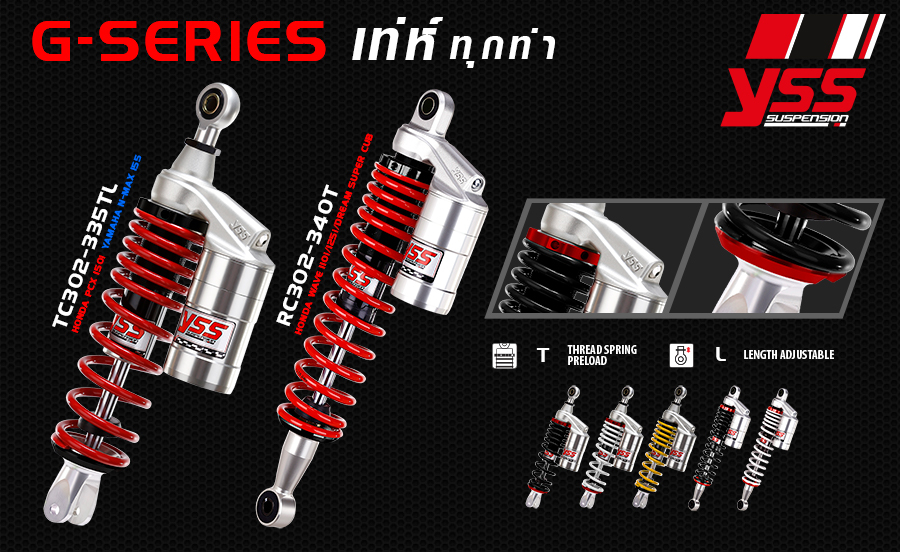 The Shock Absorber that has gained widespread popularity and this version has been developed in many ways. Even though this shock is designed to look more modern. It can still be adjusted spring hardness and by tread spring preload for full support of the riders body weight and their driving style.
DTG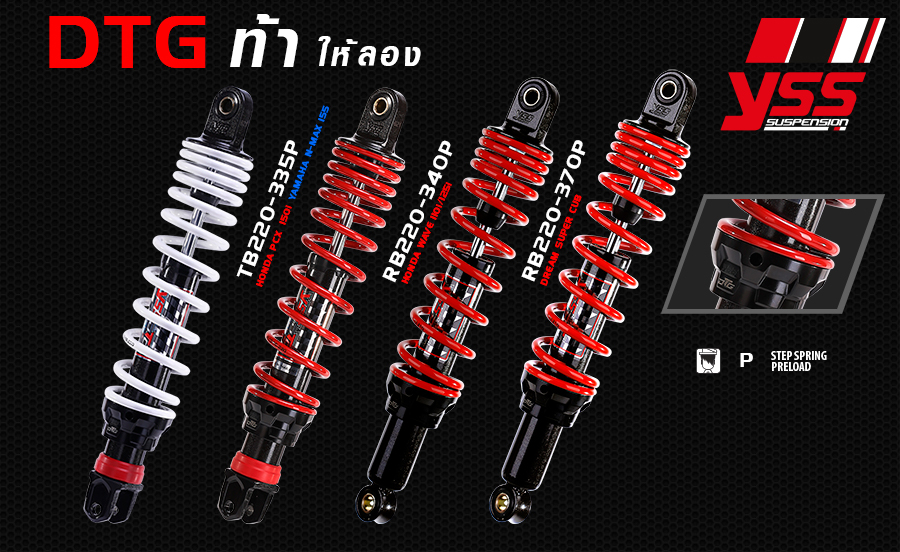 The Double Tube Gas Shock Absorber with its stylish design is filled with excellent performance at a Cost Effective Price. It can be adjusted easily by Rotating the Adjuster to the Left Side. This will make the Spring become firmer and can be adjusted by 5-7 steps to suit the needs of the riders.
Apart from 4G Products, YSS also have a large range of other shock absorber which we proudly stock and sell. For information or technical advise please feel free to call us on 01535 606200 or message us via the live chat or our YSS Facebook page. Alternatively if you just want to browse our wide range of shocks then please click here.